Kelso is on the road again!
It's been a busy year for our little green buddy. He's been hanging out with school counselors, psychologists, educators and administrators all over the place, from Alaska to Louisiana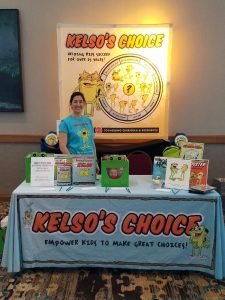 and just about everywhere in between. Most recently he was in sunny San Diego for the School Social Worker Conference. Next up, the Massachusetts state chapter of the American School Counselor Association (April 3-5) and the Illinois state ASCA conference (April 21st).
Come visit at a conference near you!