Kelso counselors rock their Kelso costumes!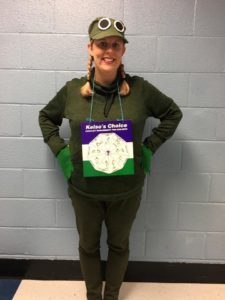 There are many things that are awesome about the Kelso counselor and teacher community, but what's best is their spirit! They're always finding fun and new ways to help kids stay interested and engaged.
Here is a counselor all decked out as Kelso. We particularly love the hat! The Kelso wheel is a great touch, too.
Thanks for doing what you do!