Thank you so much for downloading your free Summer "Good Choices" kit!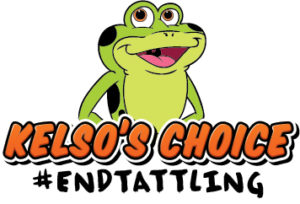 Just because kids are off from school, it doesn't mean they can't keep making great choices!
Kelso's Choices has been helping children (plus teachers and school counselors) dramatically reduce tattling and conflict for over 25 years. While the entire system is a robust collection of tools and techniques created by early childhood professionals, what you see below are some quick-start methods to begin to significantly and positively impact the behavior of children from Pre-K to the 5th grade.
Click on the image below to access instructions to your free Stop Tattling Starter Kit:

Click on the images below to download your free printables!
Kelso Coloring Book
Print out this fun, small coloring book and use it as an activity to reinforce Kelso's Choices. Simply print (Tip: the "I Make Great Choices" picture where there is room for the child's name is the front cover. Print it double-sided, if you can (or glue the pages back to back), fold in half, staple (or have the kids run a ribbon through the "spine" and get kids coloring!
---
Kelso Parent Letter
Get parents in on the good choices! Kids may not be in school, but they can still be practicing good choices as they enjoy summer fun.
posters: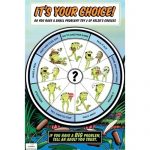 Bonus! Download lessons, lyrics sheets, counselor-created content and much more! Click here.