FAQs 
Click on the question to see the answer!
Which kit is right for me?
Great question! If you're a new user, the answer to that is most likely to be the Kelso's Choice Conflict Management Kit. This is our foundational curriculum, which counselors and educators tell us works wonders in helping greatly reduce tattling and discipline referrals in kids K-5.
How does it do this? Simple! It teaches kids the difference between a big problem that requires adult help (things that feel dangerous, for example) and small problems kids can fix themselves. Then it teaches 9 easy-to-remember choices to help solve small problems, empowering kids to become problem-solving machines!
It's no wonder that this curriculum has been used by schools and counselors for over 25 years.
To read more about the Conflict Management kit, click here.
If you're already a user of the Conflict Management Kit, or want to get at the foundation of how to educate children of character, then our Character Education Kit is right for you. Click here to read more about it.
And if you've been using the Conflict Management Kit for a while and need more video vignettes, activities and resources, we've got booster kits and much more. Click here.
Here's a side by side comparison of both our foundational kits: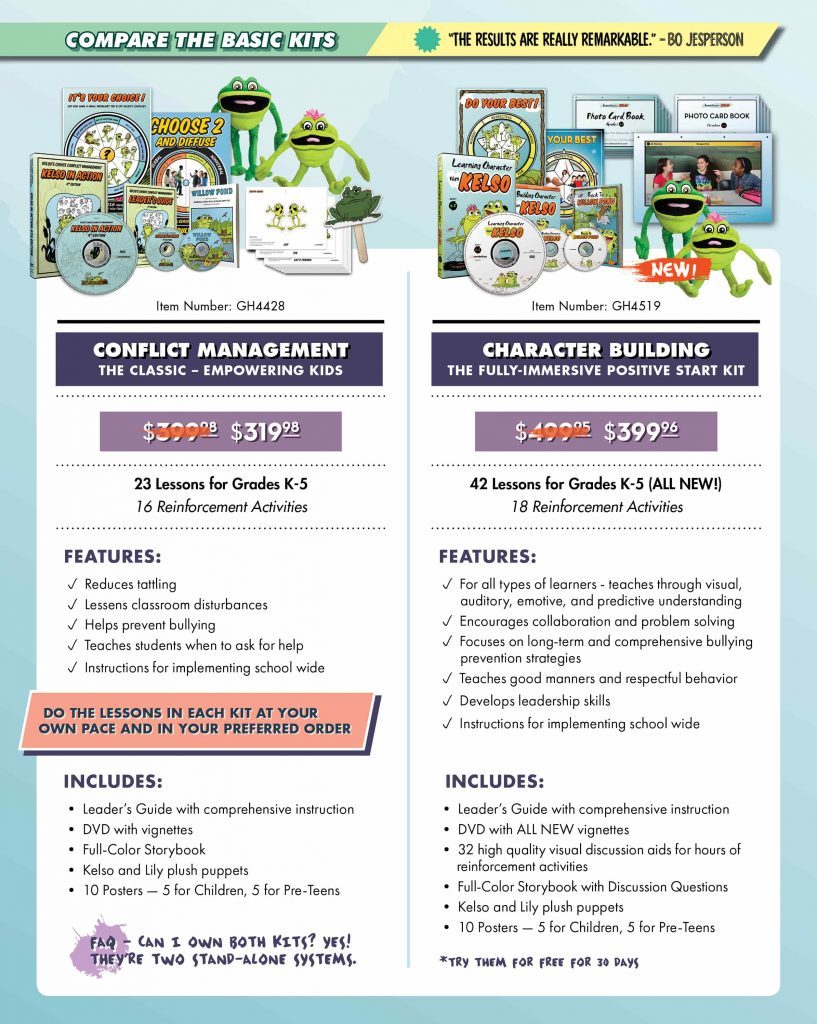 What grades is Kelso's Choice used in?
Our recommended grade suggestions are K-5, although we've found that preschools and pre-readers can also get benefit from our fun and visual easy-to-use system.
We've segmented the lessons and materials for K-3 and 4-5, with different art and language for each age group. The materials for the younger kids features our beloved Kelso the frog, active learning and easy-to-follow instructions. The materials for the older kids feature pre-teens in situations kids will recognize and relate to.
Is Kelso available in languages other than English?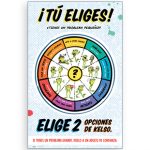 Yes! We're excited to offer Kelso's Choice Conflict Management curriculum in Spanish. Click here to view the options. You can buy in digital, hard copy, or both.
We also sell the popular Kelso's Choice Wheel posters and banners in Spanish. Click here to see the selection.
And a multi-lingual strategy is in the works… watch this space for updates.
I'm not in the U.S. or Canada. Can I still buy Kelso's Choice?
Yes! We love our international customers. Due to currency differences and special shipping considerations, you can only buy by contacting our Customer Service Department. Email them at customerservice@kelsoschoice.com to request a quote and arrange for payment.
Can I preview a kit before committing to buy?
You sure can! We offer a 30-day free preview, no strings attached. If after using the kit for 30 days you find that it's not for you, simply return it and you're done. (We'll ask that you prepay return shipping prior to setting up the free preview, but this amount will be applied toward your purchase price if you decide to keep the kit).
To get your free preview copy, get in touch with our Customer Service Department at customerservice@kelsoschoice.com
I need to get funding approval. Can I get a quote?
You can! Add items to your cart, proceeding to checkout, fill out all order information and choose QUOTE as the payment method.  Then click on "Place Order." This will place the order on quote status.  The confirmation email you receive will be your quote.
Can I create a wishlist for later?
You sure can. On every item, next to the "Add to Cart" button, you'll find a small heart button. That adds an item to your Wishlist. You'll be prompted to log in (or create an account if you haven't already) to save it.
Is your program evidence-based?
Can we get training?
You can! We have experienced trainers that can travel to your site and train your counselors, teachers and support staff on the implementation of the program. Reach out to our Customer Service Department at customerservice@kelsoschoice.com
I just love Kelso so much, I dressed as him for Halloween.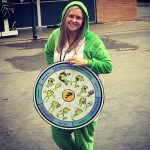 Show us!! Believe it or not, we hear some variation of this quite often. Kelso has been around for 25 years, and many of the children who had lessons when he was first around are now teachers and counselors… love for the little green guy runs deep! We love to see pictures of Kelso in action, so feel free to write us at customerservice@kelsoschoice.com with your story, or reach out on social media.
Tweet us at @KelsosChoice
Post on our Facebook wall: click here
Reach out on Pinterest: click here
Does Kelso tweet? Facebook? What's his stance on social media?
Does he ever! Kelso is a very hip frog, and he's all over social media. He often tweets out and posts about where he'll be at conferences and other events, as well as giving follower-only discounts and flash sales and much more. So be sure to follow him online:
Tweet us at @KelsosChoice
Post on our Facebook wall: click here
Reach out on Pinterest: click here
What do other counselors and educators say about the program?
I still have questions. Can I speak to a human?
You sure can! Our Customer Service Department loves talking all things Kelso. If you don't find the answers you're looking for on the site, please send us an email at customerservice@kelsoschoice.com.
You can also give us a call at +1-866-386-0253, +415-541-9901 (Outside the U.S.). If our operators are swamped speaking to other customers, leave us a message and we'll get right back to you.